UPDATE: Only 5 Hours left!!! Current bid is at $255.00 USD
There are a lot of organizations providing individuals with a mode by which to offer financial support to Haiti. A number of Etsy artists have taken the burden for Haiti into their craft to attempt to make a difference.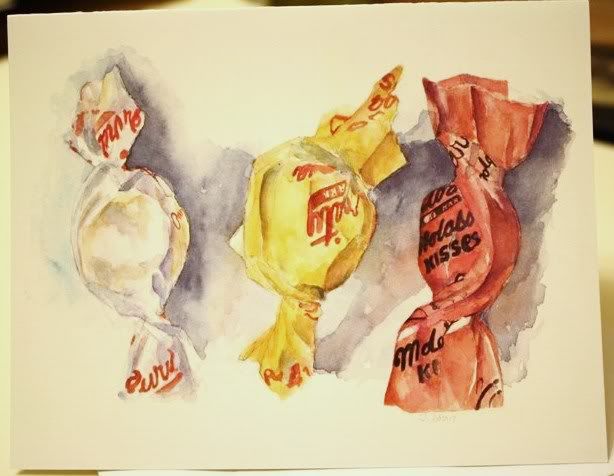 One artist who I intend to feature here within the next few weeks is from Newfoundland and was featured on the NTV news last night (January 18th). Jeanette Jobson has a water colour print (of purity kisses, shown above) available for auction on Ebay to raise funds for Haiti. Check out the beautiful print here, and consider making a bid (there are only two days left). What a great gift to give someone, a traditional Newfoundland print with a very worthy cause!
Consider using your gifting or talents to help make a difference, urgency calls us to help Haiti. If not Haiti, then consider some other worthy humanitarian efforts, either in your community or another community that matters to your heart.
I'm certain we have a duity, spoken or unspoken, to help the less fortunate, the downtrodden.
More Jeanette Jobson:
Her Blog; Illustrated Life
Twitter; http://twitter.com/jeanettejobson