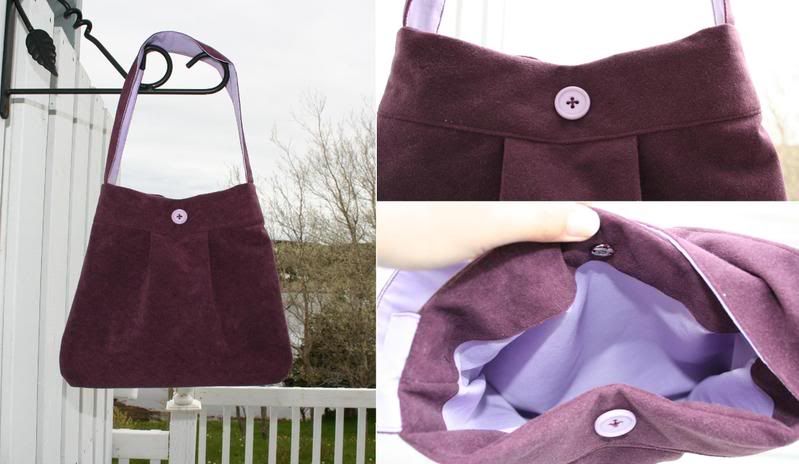 This bag is made from a fun purple/plum/wine upholstery fabric, which has a velvety/suede feel (being upholstery fabric makes it nice and durable). Inside is a pale purple cotton broadcloth. There's a matching purple button on the outside, and inside there's a snap closure to make sure that whatever you put in it, stay's put.
The handle measures around 21 inches, perfect for your shoulder. The opening is 10 inches wide, from the opening down the bag is just under 11 inches deep. The bottom width of the bag is approx 11.5 inches (the corners are rounded so that's about the widest part of the bag).
Email me if you'd like to buy this bag.
I accept payment by cheque/money order, email money transfers, or paypal.
(also note, that I can gift wrap any item for an extra $1 if it's a gift for someone)