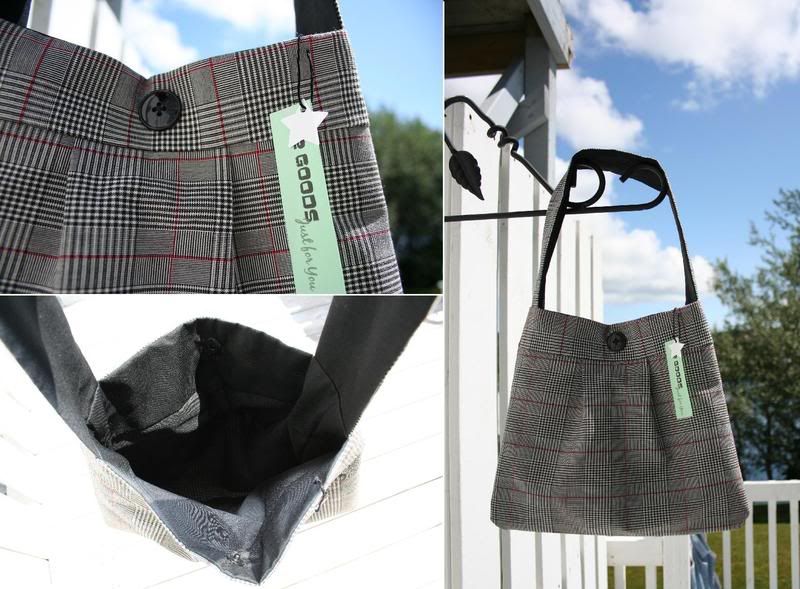 (Click on the Photo for a better view)
This bag is named for the specific type of plaid it is, this plaid is very detailed with a slight hounds tooth look if you look closely. The pattern is named for the prince of wales. Ever dream of being English? Or maybe of marrying Henry or William?
This bag is made from that polyester suit/skirt like fabric, it's a fantastic black and white with slight red detailing. The inside is lined with a solid black cotton. There's a black button on the outside for some detailing and black snap's attached to the inside to close the bag, you can see them slightly in the bottom left photo.
The handle measures around 21 inches, perfect for your shoulder. The opening is 10 inches wide, from the opening down the bag is just under 11 inches deep. The bottom width of the bag is approx 11.5 inches (the corners are rounded so that's about the widest part of the bag).
Email me if you'd like to buy this bag.