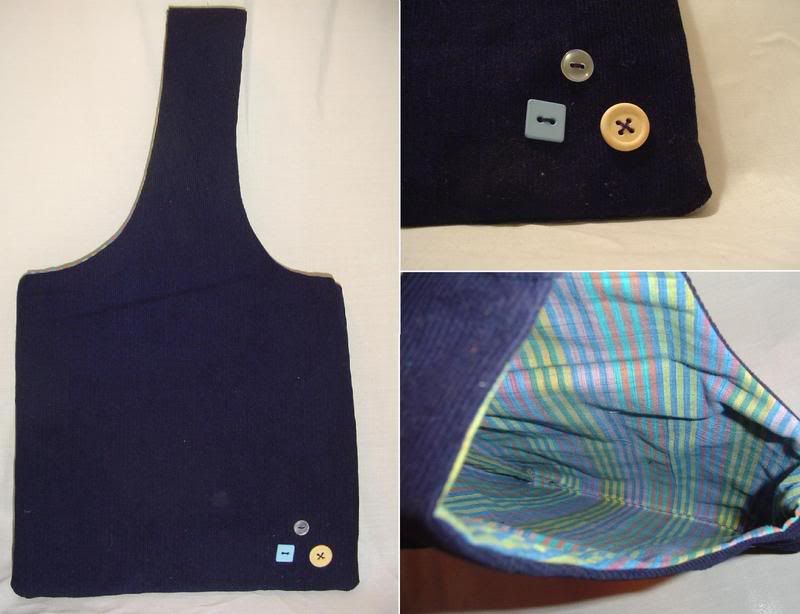 This bag is made with navy cordory for the outside, and is lined with some really great cotton stripped fabric. There's different tones of blue and green in it. This could be reversed if you'd like. There are three buttons on this bag, one large wooden button, one fantastic blue square button, and an irridescent white button.
This bag measures 9.5-10 inches high (not including handle, 18 inches including handle), and 10.5 inches wide.
Email me if you would like to buy this bag.