From the suggestion of one buyer, I've created a shorter almost clutch like Pixie purse: The Pixie-Mini. I've only made two of these so far, one as a special order and another shown below, that
just sold from my shop
. I'm a little unsure about making many of these sized bags, since our culture is such a fast moving one where women tend to put a LOT of stuff in their handbags. This one is a little smaller and could fit the essential; wallet, cell phone, keys, lipstick, and a few extras. The strap is quite a bit longer, then the original pixie purse, so it rest's a little lower under your arm.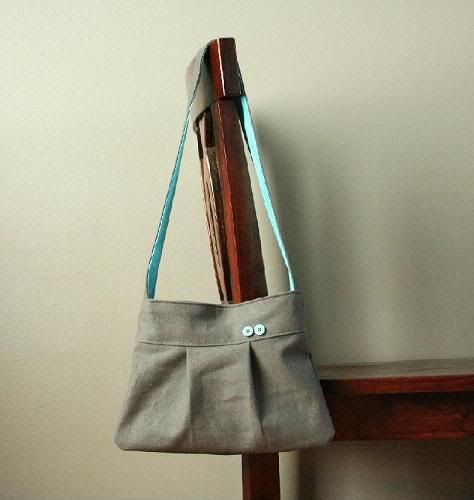 Let me know if you think there's still a viable market for the smaller style purse.
I love selling, the 58th sale is just as exciting as the first one.
I've got a few more bags that I just finished sewing buttons and snaps onto, which will become available in the shop in the next day or two.
Hope you're having a wonderful Saturday!