So, as I had promised here are some shots of making the Candy Cane Biscotti, and since I was going to make bowls and things dirty anyway, I figured I'd double the recipe and make some almond biscotti as well.
As I mentioned before, the best way to crush the candy canes, is with a clean hammer, and on a wooden or plastic chopping board. Hammer them with the plastic left on, or else shatters of candy will fly everywhere. Unwrap the crushed candy over a bowl, and discard the wrappers.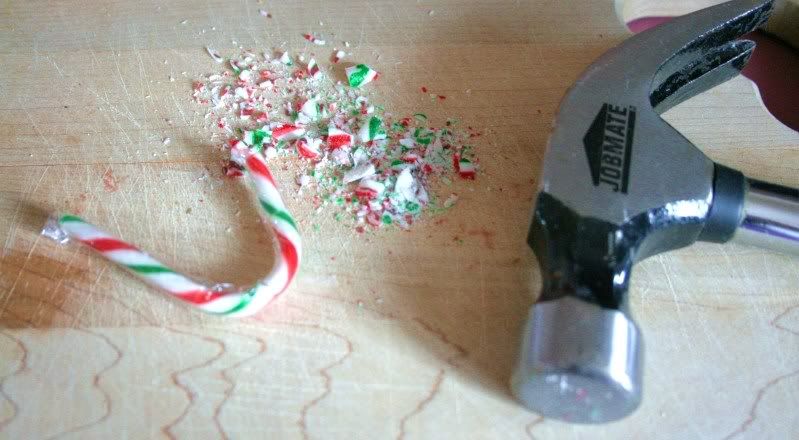 I don't get too picky about the size of the candy pieces, some end up like a fine powder, and others are around a centimeter long. The powder will help flavour the biscotti dough, and the larger pieces will add larger bursts of peppermint flavour.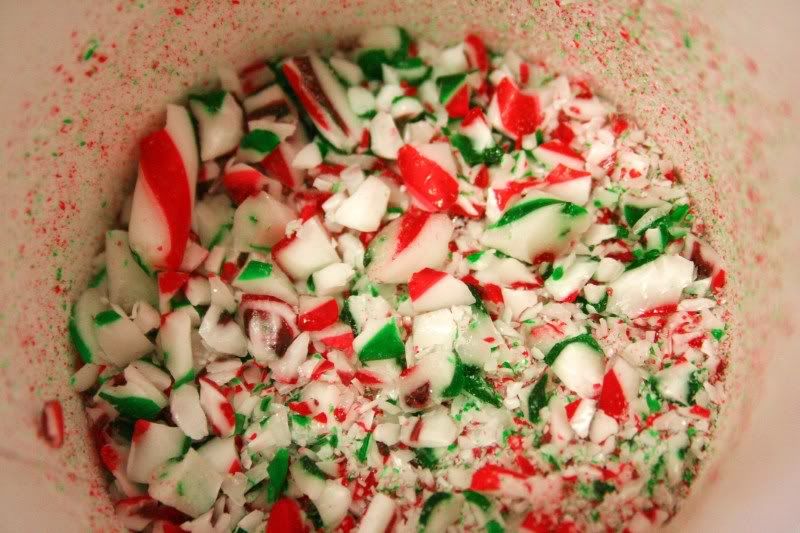 Here's how the Candy Cane biscotti looked when it was finished baking.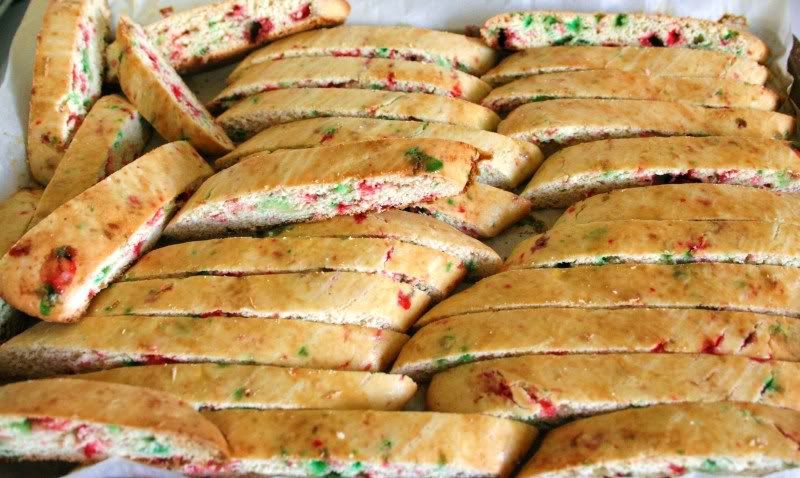 For the almond biscotti, I simply chopped almonds (which I bought already 'sliced' because they were the cheapest ones I found at the grocery store) and added 1/2 tsp of almond extract to the mixture. The almond extract isn't necessary, but I had it in my baking supplies so I added it.
Once the two batches of biscotti were baked and cooled, I melted some white chocolate, used a butter knife to spread it along the bottom edge of the biscotti pieces and then I sprinkled on extra Candy Cane pieces. I did the same for the Almond biscotti, but instead of sprinkling on the almonds, I dipped the end in a little mound of them. I was very pleased with how these finishing touches turned out.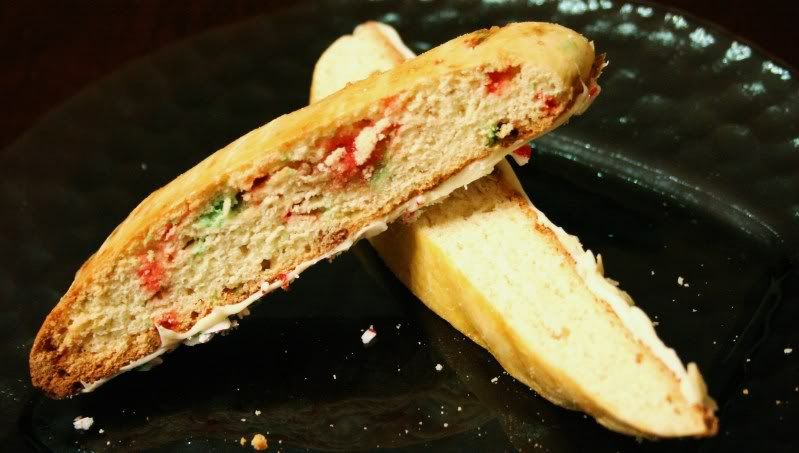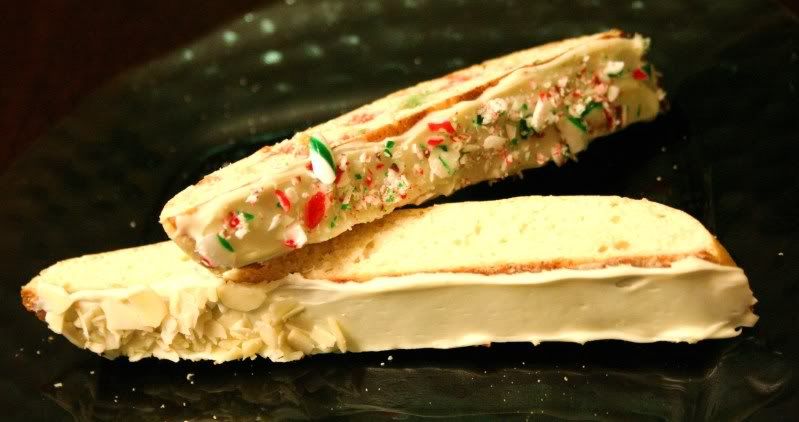 Other ways to garnish your biscotti? A fast method for adding chocolate to biscotti once it's baked would be to line the biscotti up on waxed paper, and then drizzle melted chocolate over them. Try drizzling white chocolate first and then adding milk chocolate afterwards. Or, try dipping the entire end of a biscotti piece into a deep bowl of melted chocolate, this might be a great idea for anyone with a big sweet tooth.
Hope you enjoyed my biscotti 'how-to'.
Tomorrow, another Christmas decoration how-to post.