Mayberry Creation's is another beautiful Newfoundland based business selling on etsy. Who specializes in crocheted hats, and often lists other crocheted items, but the artist isn't limited to working with just Yarn. Mayberry Creation's also has listed a number of items made from up cycled materials. Her hats are particularly creative with many unique and whimsical designs. Her shop boasts that she's a fan of receiving custom orders, her skill is apparent by the items listed, don't see what you're looking for? Send her a convo and see if she's up to the challenge.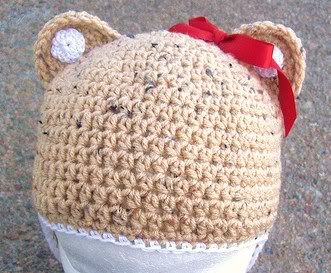 Please tell my readers something about yourself, where you grew up, where you're living now, affiliations, personal stuff.
I was born, raised and currently living in St. John's, Newfoundland. I love it here; the rocks, the sky, the ocean...it's everything that encompasses home to me. I'm 35, work part-time and craft part-time (for profit; I craft all the time for pleasure!). My husband and I have been married 15 years and have three children. My children are wonderfully, individually creative, artistic, dramatic and, most of all, weird! :)

How long have you been creating?
As long as I can remember. I learned to sew in elementary school from my mother and Home Ec classes. I learned to knit around the same time. I started crocheting about six or seven years ago, and it's quickly become my favourite. I learned to needlefelt about two years ago, and also love to recycle thrift-store finds into new and wonderful creations.

How long have you been selling on etsy?
Only about a year.

Do you sell anywhere besides etsy? Where? How long have you been selling via that venue?
I've sold in local shops for the past four-to-five years. The past two years I've been selling at the St. John's Farmers Market (SJFM) every week (in season six months a year). I also do all sorts of craft fairs and events, and am part of MAAP, a support group of artists and crafters.

What inspires you to create? Where do you get motivation?
My biggest motivation is what I see around me; the natural beauty of Newfoundland, the textures and colours found all over. I also am inspired by simpler things, such as how two colours or textures interact. And, of course, by my children. I started making animal hats when my son was about five; he'd draw a picture of an animal and I'd turn it into a hat. I also try to create things I think my fashion-forward daughters would like; they each have such different styles!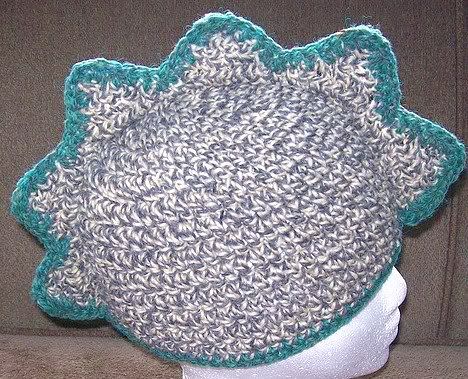 Please describe your creative process how, when, materials, etc.
Oh my, where to start! I love textiles; yarn, fabric, wool roving, felt. I can start with an idea of the finished product, or I can start with the materials and see where it takes me. I craft at home; my living room and dining room are my studio and craft room :)

Do you feel like you've been affected/influenced by the Newfoundland culture in your chosen art?
Yes, I really do. I am truly bound to this place, and it affects me in all sorts of ways. I love the colours in the ocean; those blues are a huge influence for me. And the juxtaposition of jagged rocks, crashing surf and green spaces. I love to take traditional materials (such as ragg wool) and use them in new and unusual ways.

What other activities occupy your time?
My crafts are my hobbies :) I also spend time volunteering with the

SJFM

and surfing online. There's also home and household responsibilities!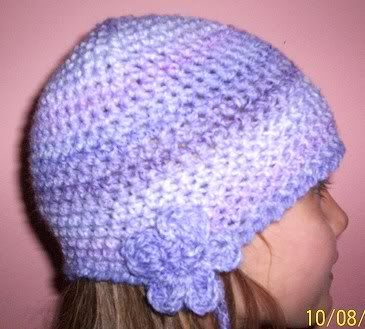 If you could recommend one book, one television program, one movie, one song what would they be?
Can't really name one of anything...I love Shanneyganock, the Navigators, Great Big Sea...all sorts of traditional and modern Newfoundland musicians. As for TV, I love geek-TV; documentaries and true crime. Movies and books? Harry Potter!

If you could travel anywhere, where would you go and why?
Norway and Ireland, preferably on a cruise. I really wish to see the land where so many Newfoundlanders hail from; to compare, as the song says; the green of the shamrock to the green of the pine. And I've seen several documentaries on Reykjavik and my middle daughter and I are captivated by the city. Of course, the kids want to visit Europe; see London and Paris, so I'd also love to take them there!

What methods do you use to advertise or promote your products? Facebook and Kijiji, mostly. I find that the SJFM and the craft fairs I attend bring large crowds and people have started looking for me :) that's so exciting!