I had wanted to do another feature such as the stapler one I had before, this time I thought I'd place the items in a
treasury
. When thinking of something to focus on, I considered the beautiful yellow sunshine streaming in my window, and was reminded of my wedding, where the quirky song that we choose to describe our realtionship,
'Lemonade' by Chris Rice
. Here are the inspired items,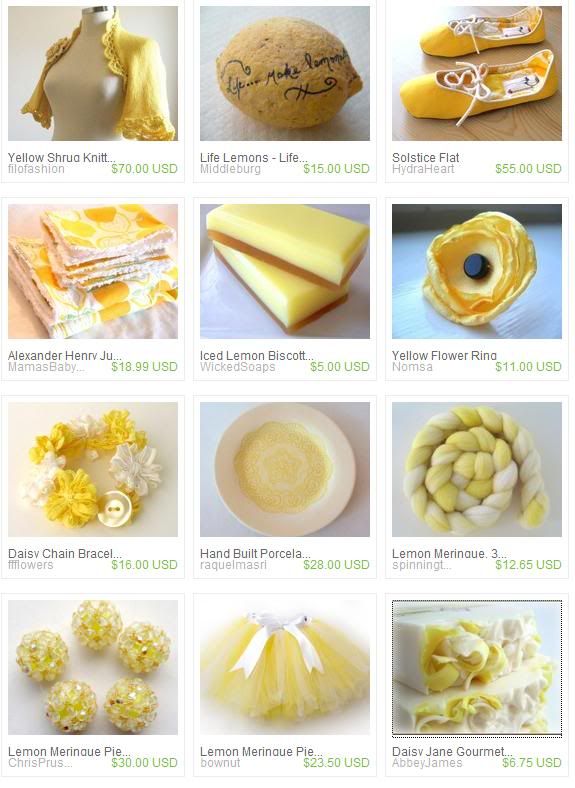 I had attempted to link to each item and shop individually, but once again Blogger is playing tricks with me. To visit these items and view these shops please see the actual treasury here.