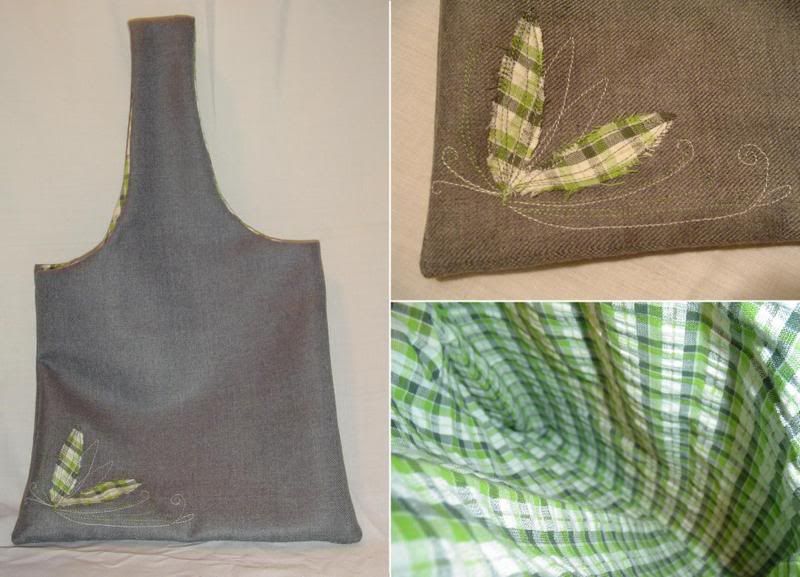 This bag is made with a great grey suit fabric, similar to that of a suit or skirt (possibly a linen wool blend). The inside is a fantastic plaid with different shades of green. The lining was much more expensive then what I typically use in my bags. I've added some decoration on the front, stitched onto the bag is a little design, similar to a dragon fly,butterfly or a partially opened water lilly. With contrasting threads, of grey, green and white. This was really time consuming, but I love the way it turned out, so much that I made one for myself. I don't have any more of this fabric available, so I won't be able to make another like this.
This bag measures 9.5-10 inches high (not including handle, 18 inches including handle), and 10.5 inches wide.
Email me if you would like to buy this bag.