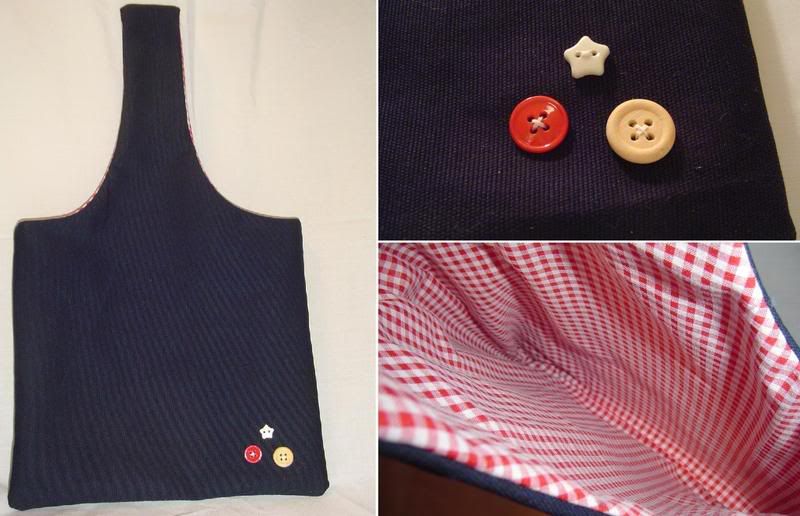 This bag reminds me of a sailors uniform, or a french school uniform, or from which I named it, fourth of July decorations.
This bag is made with a very dark navy canvas fabric and has a very fun red and white gingham. This bag could be reversed if you'd like, for a fun twist. There are three buttons on this bag, one medium sized wooden button, a medium sized red plastic button, and a small white star button to match the inside lining. The top right hand photo gives a close up of those buttons.
This bag measures 9.5-10 inches high (not including handle, 18 inches including handle), and 10.5 inches wide.
Email me if you would like to buy this bag.