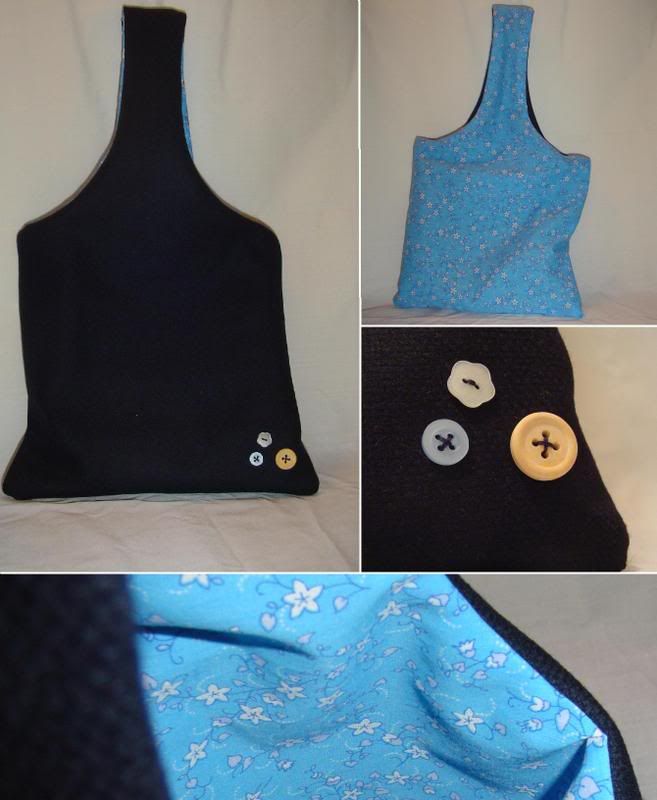 This bag is made with a very dark navy wool tweed feeling fabric and has a very fun bright blue cotton lining which is printed with small white flowers. You could reverse this bag if you wanted. There are three buttons on this bag, one medium sized wooden button, a small plastic white flower button, and one plastic blue button to match the inside lining. The middle right hand photo gives a close up of those buttons.
This bag measures 9.5-10 inches high (not including handle, 18 inches including handle), and 10.5 inches wide.
Email me if you would like to buy this bag.
This is the last of the dark navy tweed that I have, so i won't be able to make any more like this. If you'd like something similar, I may have some other dark navy fabric that I might be able to use.