I've posted two new plaid bags in
the shop
.
I was really shocked/surprised when I listed Serendipity last night and after a minute decided to edit the listing slightly, clicking on my shop realized it had sold. It has been my fastest sale in history! I thought I'd lost it into the inactive items, or simply dreamed that I had actually listed it. I love the colours and the way the bag works, I'm glad someone else did too!
Here's
Serendipity

And another that I just listed named Magpie. This one doesn't really have an accent colour, which I think it's a nice bonus because it can be worn with most anything. It's got a great black and camel plaid which can be paired with pretty much anything!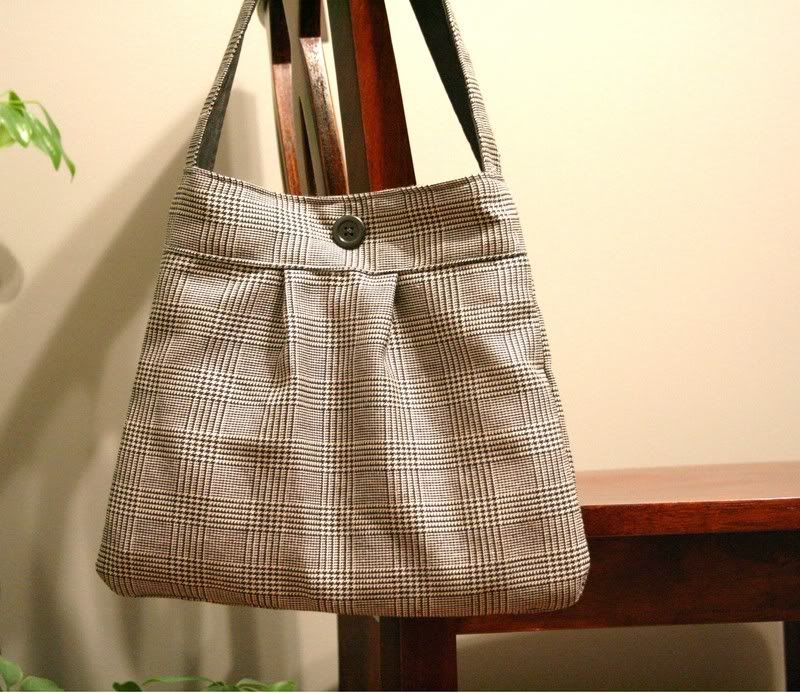 [yikes plaid doesn't photograph well, for a better shot check the shop, or click the photo above for a larger view]
Currently I'm taking the evening to promote my shop after a LONG day of setting up, conducting and cleaning up from the Children's program I run. I'm also teary-eyed and joyfully watching the Montreal Canadians vs. Boston Bruins game on TSN, like any Canadian would. Yes, I'm a fan of the legendary Habs, and a very vocal and passionate one at that. So far it appears to be a beautiful and joyful centennial year for the Habitants!


Singing; "Ole ole ole ole ole ole"