The newest addition to the shop;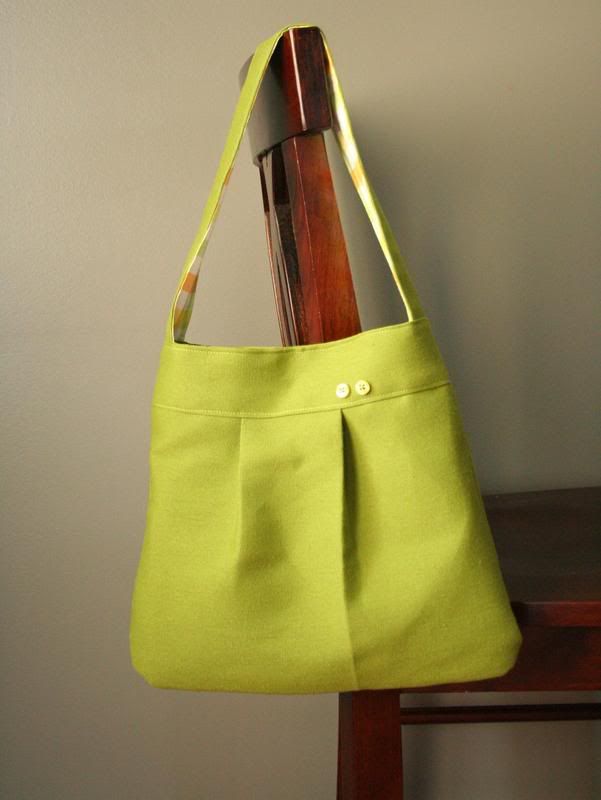 This bag is made from a fantastic lime green canvas upholstery fabric; it's very durable and wears beautifully. The inside is lined with a great white/yellow/orange/green cotton plaid. The bag closes with a snap closure, and has two small plastic yellow-green buttons adding a nice modern detail to the front of the bag. The handle measures 19 inches, perfect for your shoulder. The opening is 10 inches wide; from the opening down the bag is 11 inches deep. The bottom width of the bag is approx 11.5 inches (the corners are rounded so that's about the widest part of the bag).
It's very very windy here, so I don't get the opportunity much to take photos outside. I can hardly believe that the house is still standing with the force of the wind. So it's a lot harder to get a bunch of good photos, I think I'll have to build a light box.