I'm in the throes of 1st Birthday Preparations. I really need to re-movtivate myself to finish off this day with productivity of pumping out some 50 cupcakes. I don't think I have what it takes to do it.
A friend of mine asked for a small-ish formal-ish grey-ish handbag that she can wear with most any colour. She's attending a number of weddings lately, and something that's versatile for a 'formal' setting was needed. I've been wanting to get a 'clutch' style bag into my shop but also
wanted it to have my aesthetic without following my current trend too closely. I have this love for fabric, and texture, and manipulating
both in a way that makes your hands spont
aneously reach out to inspect it. I don't know how much of my passion I have managed to satisfy with this new creation, but I am happy with how it has turned out.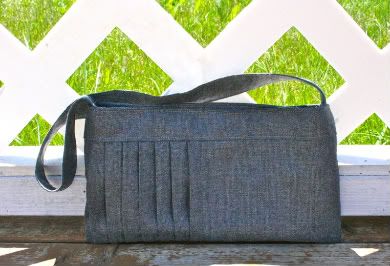 This bag is about 9" wide and 5" deep, the handle is a simple 17".
I think it's one of the most soft, textured but delicately pretty things I've made.
Let me know how you feel about this new bag, would this style make an 'okay' addition to the
shop
?