I often tag my Pixie-Mini's as 'Under 20' because I LOVE to shop for a bargain! And the thought of getting something for $20 thrills me. I thought I'd throw together some of my favorites that are under $20 into a treasury to share with you. Here they are,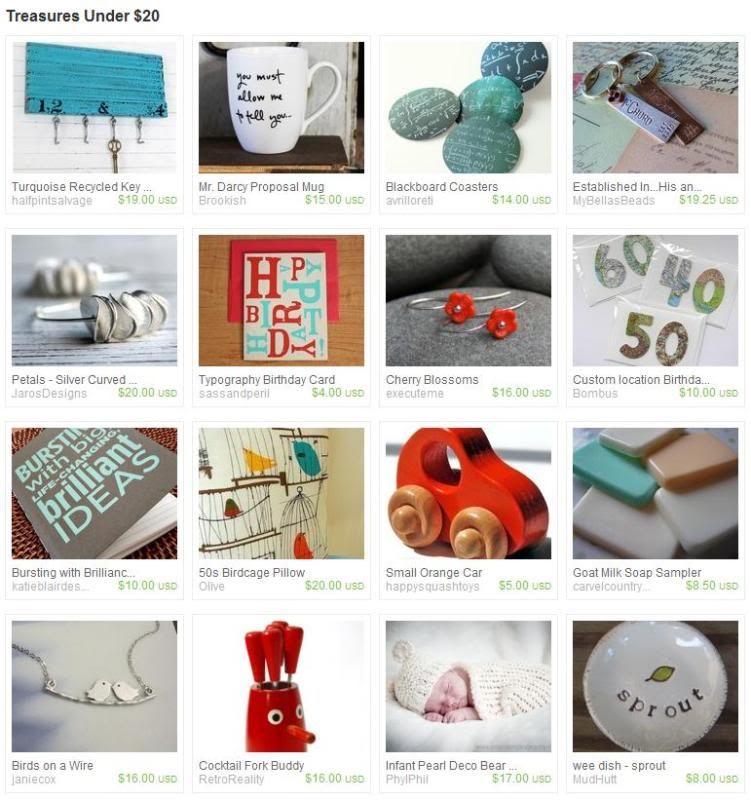 I also have a special affinity for red. Check out the individual items here; Treasures Under $20
Another treasures for $20, I finished this guy today, sold him and re-listed his brother. "Bogart Bag"
This is the fabric combination that I was rambling about yesterday. I'm thrilled with him, and the larger counterpart in the form of a Weekend bag that I'm finishing up for a friend. I hope she loves it, if she doesn't, I'll be happy to give him a home.
I'm also featured in a new treasury! 'Modern' items, titled; Modern COOL!