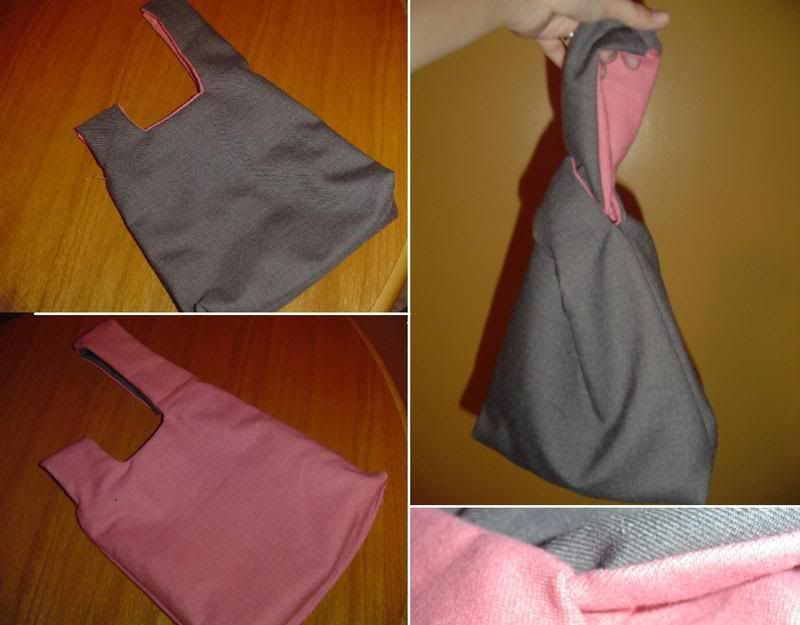 This bag is made out of two similar fabrics, in alternating colours. I'm not sure the name of the fabric, although I really love the feel of it. It sort of resembles a nice skirt or pants (if that helps).
This bag is reversable, alternating between grey side out or pink side out. The only thing to be aware of if you're favorable of the pink side is that there's some exposed stitching on the bottom of the pink side of the bag, although the stitching is a matching pink colour and is barely noticable, if you would like some close up photos of this, simply request it when you email me. (I didn't add any buttons with this one, I can if you would like to have it with buttons, just ask.)
Measurements are about 16 inches from the long handle down to the bottom, and 9 inches across the bottom.