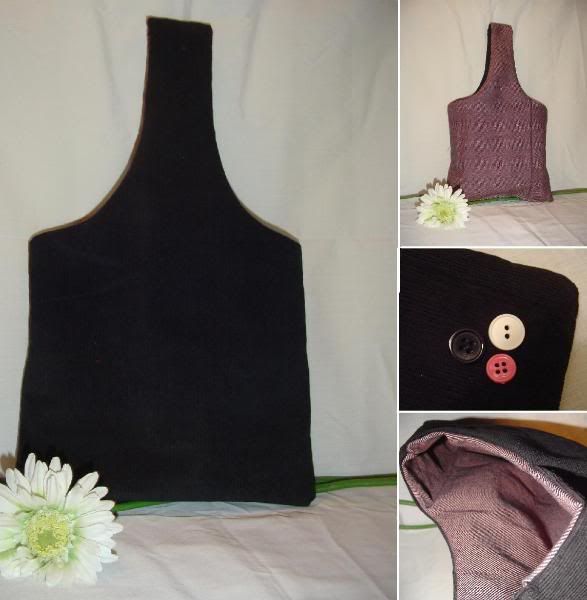 This bag is made from black cordory, and the inside is a black and pink linen/cotton blend. I really love the way it feels, and looks. It's reversable if you'd like to use it that way, tho be aware there is some slight exposed stitching on the bottom of the inside, where the bag was closed up. There are three buttons pictured that I could add to the bottom right corner of the bag, just to add some detailing, free of charge, simply specify if you want the buttons or not when you email me.
This bag measures 9.5-10 inches high (not including handle, 18 inches including handle), and 10.5 inches wide.
Email me if you would like to buy this bag.
I'm afraid I can't make any more of this particular bag, I don't have anymore of the pink and black lining. So, first come first served with this one.