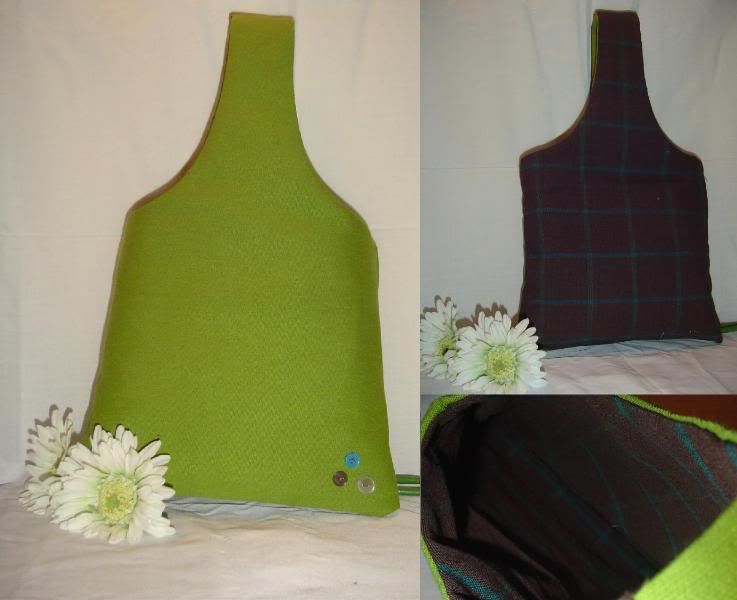 This bag is made with a terrific green canvas, it's an 'outdoor' fabric, really durable and I love the colour. Inside is a deep brown with green and turquoise plaid cotton/linen. This bag is reversable. On the front there are three matching buttons, the larger one is an irredescent white/clear button, the other two are brown and a turquoisy blue.
This bag measures 9.5-10 inches high (not including handle, 18 inches including handle), and 10.5 inches wide.
I only have one of this lining, so I can't make duplicates. email me if you'd like to purchase this bag.