We're still in the throws of packing, it's terrible. My husband called it a maze of boxes. He's pretty close. We're living in a small two bedroom apartment and it's amazing how much stuff you can fit into two closets and kitchen cabinets. There's also our obsession for books and DVD's. We don't have much furniture to move, this home was furnished much to my dismay (I'd love to furnish a home to my own taste) and much to the relief of our bank account.

The in-laws are packing wizards, and next to them I'm ashamed of my lack of will and ability to fill a box.

While I'm still attempting to promote and stock my shop, I realize that I'm going to have to 'close' my store for a few days, while we're relocating and waiting for the handy internet fairies to pay us a visit. The lack of connection with my 'business' makes me uneasy, but I'm aware that it's necessary. Hopefully it'll only be a 5-6 day break, maybe less.

Thursday evening I sat down and decided to make some little tags to go on the inside of my bags. They're simple, easy to do and have a nice 'feel' to them.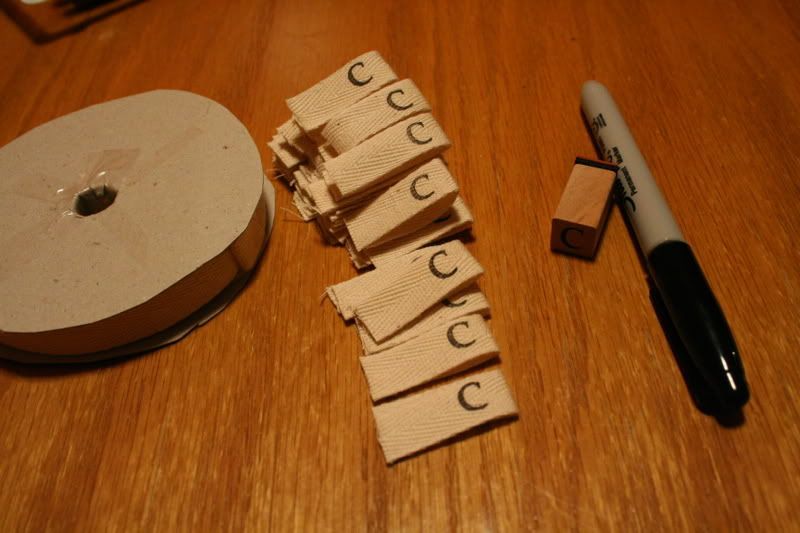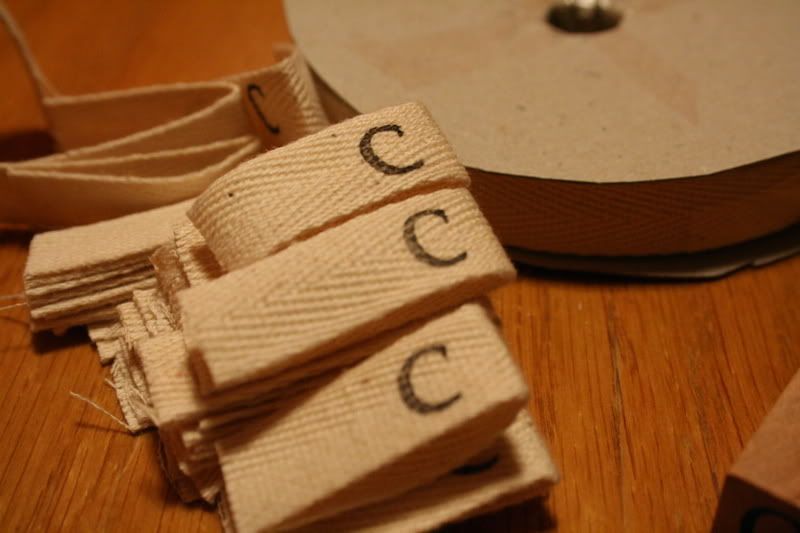 Yesterday the teens got together and had a going away party for us. I'm really going to miss them and their distinct personalities. We officially say good bye tomorrow, I'm not looking forward to that.