I made this little guy today. I admit, I'm in love with this fantastic red corduroy. I do have a slight obsession with red as it is, but this corduroy is just so soft! I thought the name Sabrina would be a happy beautiful name, like Audry Hepburn in Sabrina, french souffles, and fantastic clothing. I'm
definitely
a fan.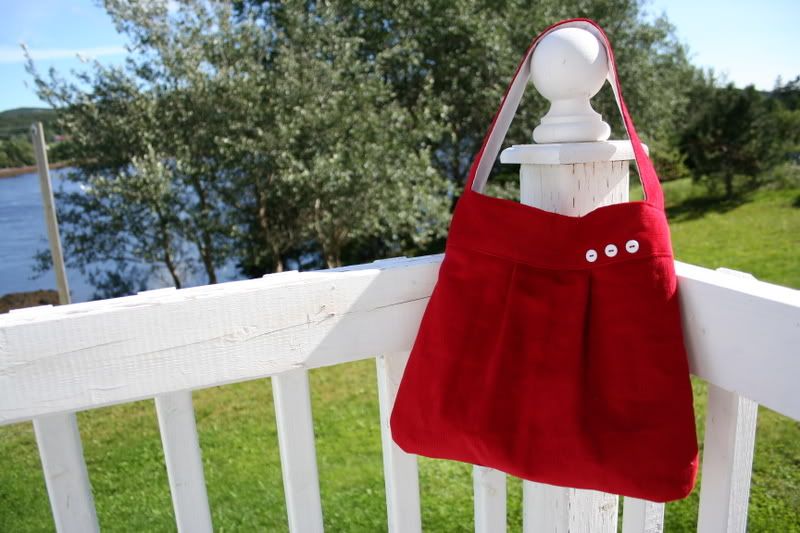 It's for sale
here
I think my computer is being cooperative today, so far very little angst (though it does kick up it's tantrums later in the evenings). The sun is shining, there's a beautiful afternoon sun. I enjoyed a fantastic brunch of French toast with raspberries and blueberries. It's shaping up to be a lovely day.
I'
ve
been mentally planning the layout and look of the rooms in our soon-to-be new home. It requires a bit of imagination since I haven't seen it at all yet. My dad has agreed to build me a cutting table which will likely double as a packaging table as well. It'll have shelving and be fantastic for keeping everything organized. I'm a little giddy with the potential that comes from having my own sewing/studio space.
I hate saying good bye, there's really nothing good about bye's at all. I'
ve
already said good bye to a few of the youth here, and have to mentally prepare myself for more this week. We get the U-Haul next Monday, and will arrive at our destination late on Tuesday.
Hence, I must pack, and pack some more.