Here is a great
video
about the
lake monster
(affectionately called Cressie) in Crescent Lake (
Robert's Arm
, my home town) that aired on the Discovery Channel. It's very well done, I'm impressed with it. Though the vibrant descriptions of evil eels leave me slightly unsettled, I swam in that lake every summer of my youth, I don't think any of us like to think that whatever's out there could be dangerous. Great episode though, I wish I had seen it actually aired.
I'm in the process of filling orders, and took a little time to make some fabric cases for my business cards from my scrap pile. Here is the first one;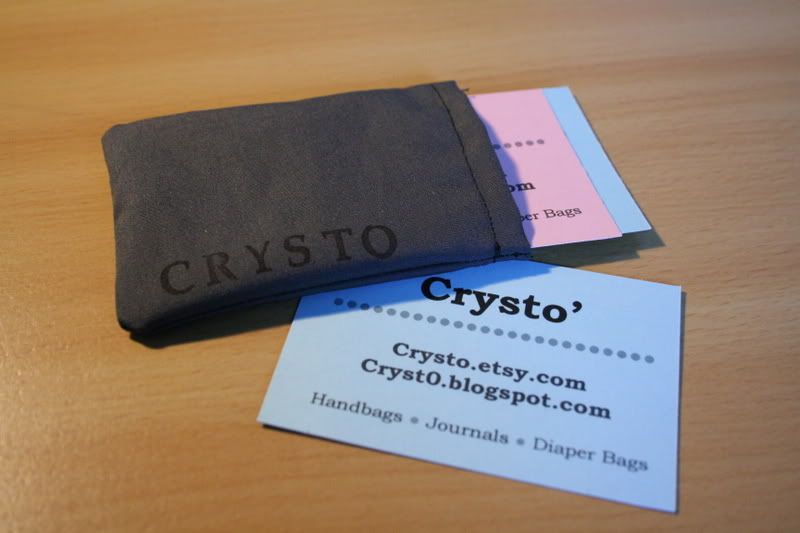 I've got a large consignment request that I'm excited to fill, and as soon as possible since optimum shopping time is ahead. Got to love the Christmas season!