I received a package in the mail this morning, an order I had placed from a shop on Etsy, I was sooo excited. It's the first time I had bought soap from Etsy before. Here's my experience!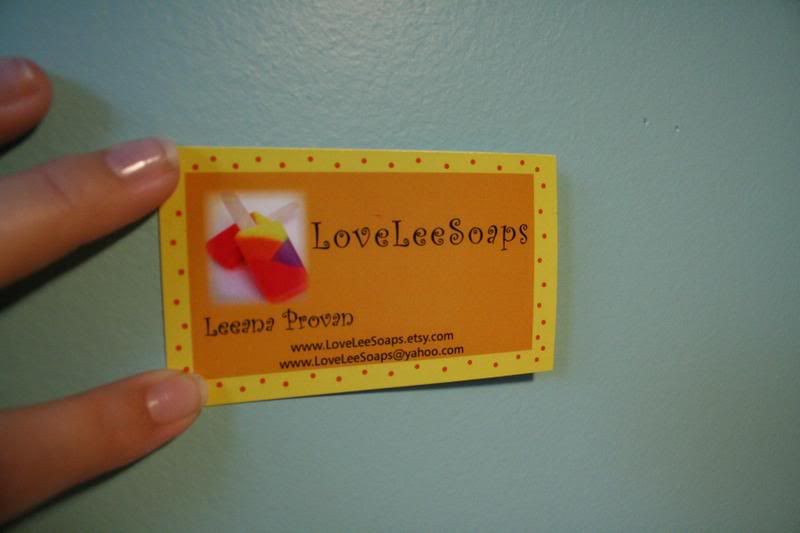 The shop is LoveLeeSoaps (I've edited out her phone number on the business card, since it may be best not to post that for security reasons) check it out here;
http://loveleesoaps.etsy.com/
This is the item I purchased,
Lilac Hippo Soap
. I purchased this on Sept 13th and it arrived today, Sept 29th.
First look into the envelope: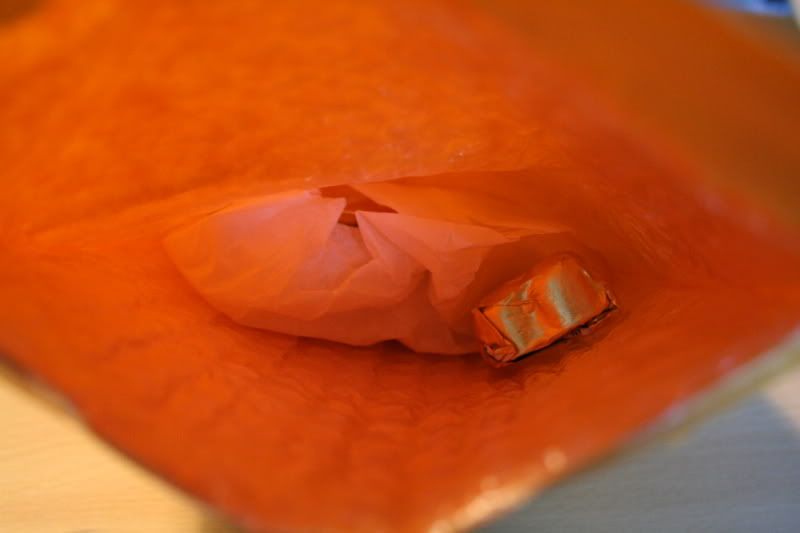 What I found! Inside there was the hippo soap, wrapped with tissue paper, a business card and a little free gift, or token of appreciation! I really love it when sellers include free gifts with their orders. It really adds to the excitement of receiving your purchase.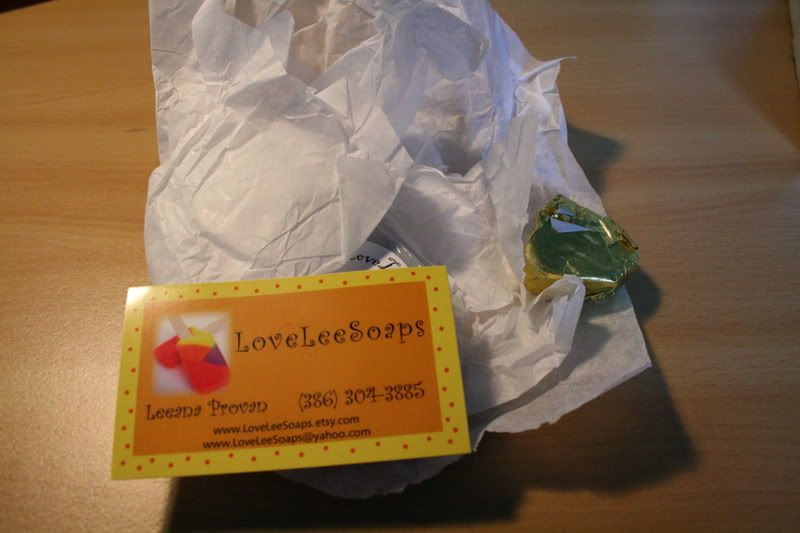 Here's the little guy, who was a bit bigger then I anticipated, which is always a bonus. He's about an inch thick and from nose to tail he's just under 4 inches long. He's a gift for a friend (who may read this and will instantly know that it's for them, but I'm ok with that) so I didn't open the wrapping on the soap, I did find a little crack in the plastic and took a small sniff, the lavender scent is VERY nice!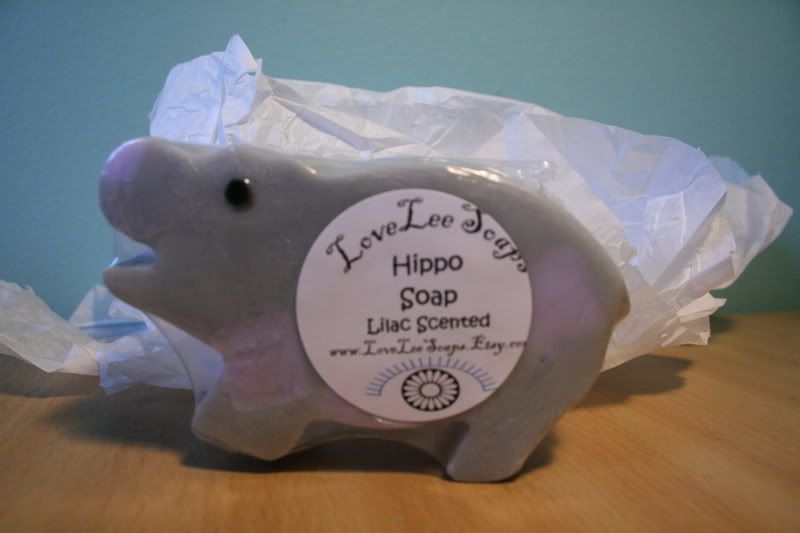 At first I smelled this guy and really wished that he were chocolate so I could eat him.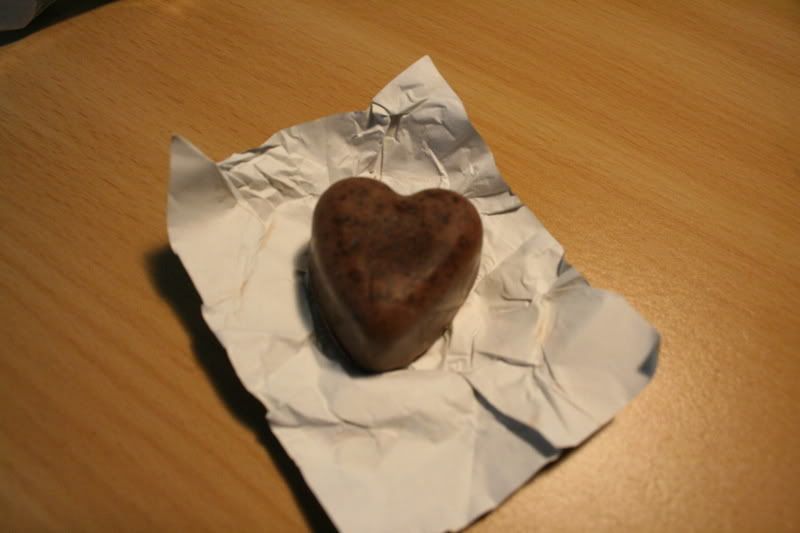 But making the safe assumption the he was soap, I brought him into the bathroom to test him out (since the hippo is a gift for someone and didn't want to ruin him, but did want to give my readers an idea of how the soap feels). It was so soft, and silky, I was excitedly attempting to work up a very photogenic lather, when it proved it's silkiness and shot out of my hand, and landed in the toilet bowl. I know soap is self cleaning, but I couldn't bring myself to fishing out that little gem. So now I'm sad with my loss, but pleased with my purchase.
And this was my experience with LoveLeeSoaps! I'm in love with the novelty style soaps in their shop, and also think the prices are great along with the low cost of shipping, I think I'll be buying from them again.