It's been a long weekend, and a busy one. Don't get me wrong, I love being busy. It's been hard to come up with new designs or colour combinations when I'm getting lots of orders for the ones I have already posted. I'm still working on my consignment request; hopefully it'll be one very productive week.
Here is a nice little pile of my card holders ready to be mailed out with orders.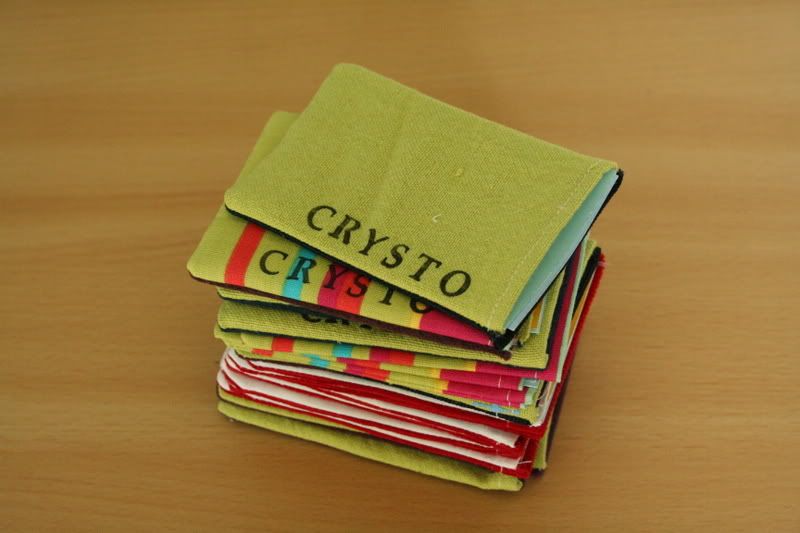 I've finally gotten an excuse to make a bag out of this fantastic wool fabric I found. It's still without an accent button, but I'm so excited about this bag I needed to post it. I'll be making more like this for sure.


My studio is starting to come together, still need some storage for my fabric. It's either store it or sew it, and I can't sew that fast. Hopefully I'll get some nice shelves soon, so far the Rubbermaid bins are working, but not convenient. Every day that passes is one day closer to our furniture arriving.